Update on Elementary Basketball games tonight. Norwood has a conflict on using both gyms. All the games will be held in one gym. B Girls, A Girls, B Boys, A Boys will be the order games start at 5.

Announced in the Middle School and High School this morning: Students check the lost and found for your items! If not picked up, they will be donated this Friday, March 8, 2019 !

Seniors: There are scholarship deadlines approaching. This Friday March 8, the Matthew England Scholarship is due. On March 15, the MFA, Robb Laxton, and Honor Society are due. Please do not wait until last minute to turn them in, especially if I have to complete information on the application such as comments or letters of recommendations. I know The Matthew England and MFA are examples of this. 😊

Good News! U.S. Based Program Is Giving Students Up To $6,095 For College (It Never Has To Be Paid Back). But This Opportunity Might Not Last - So Applicants Must Hurry Up And Take Advantage Before Time Runs Out! There are thousands of grants just waiting on applicants looking to start school and everyone who qualifies for one of more of them. Take our 30 second quiz to see if you may qualify! Apply Now:
https://www.grantsforamerica.com/main

Just a reminder Friday, March 8, 2019 is the deadline to register for the April ACT. If your student need help registering, please have them visit with Mrs. Summers, School Counselor.

Housing Design students had a great field trip to three beautiful homes today. Thank you for sharing your homes with us Leigha Lashley, Paige Robinson, and Trish Talley! We learned a lot, we got ideas, and we loved your houses!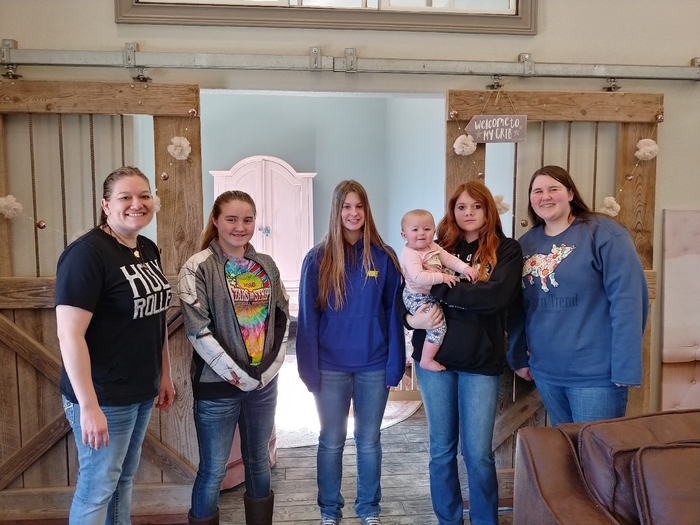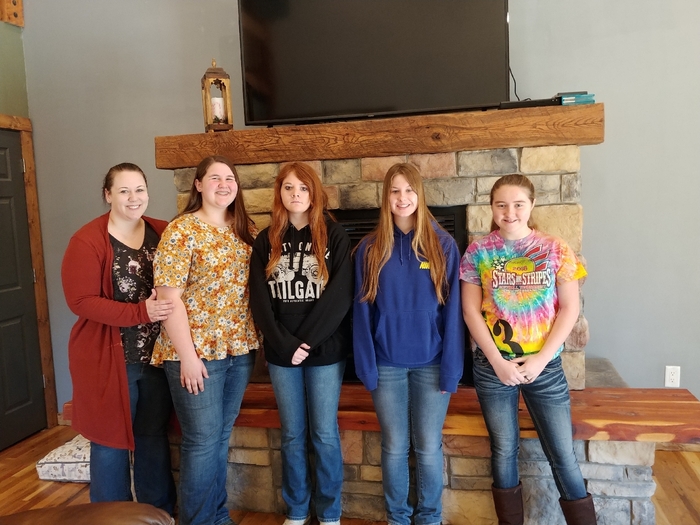 Today was The Periodic Table's 150th Birthday. The Physical Sciences class made Periodic Cylinders!

Geography students working on Culture Night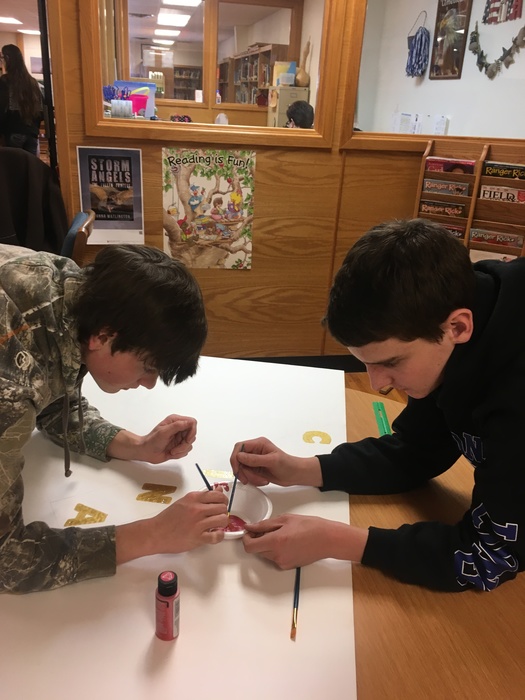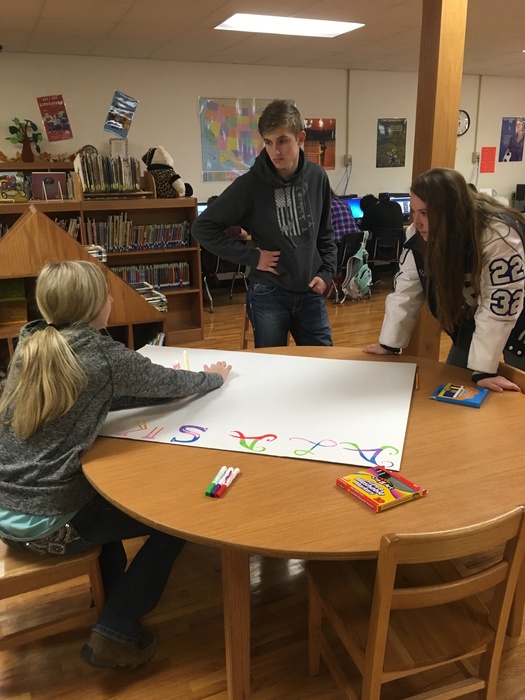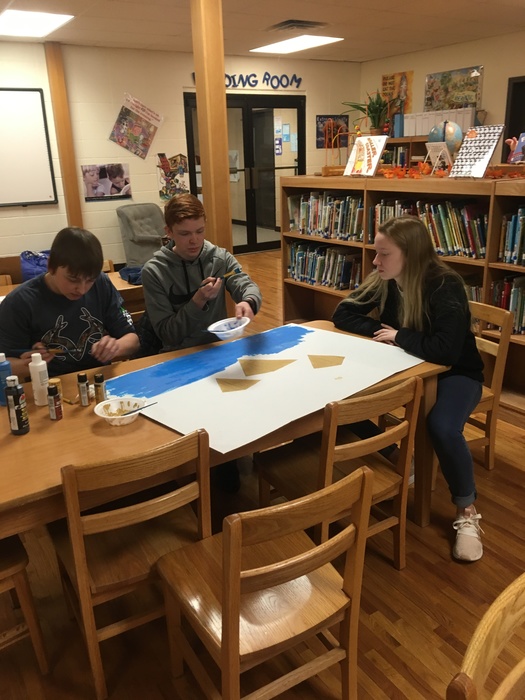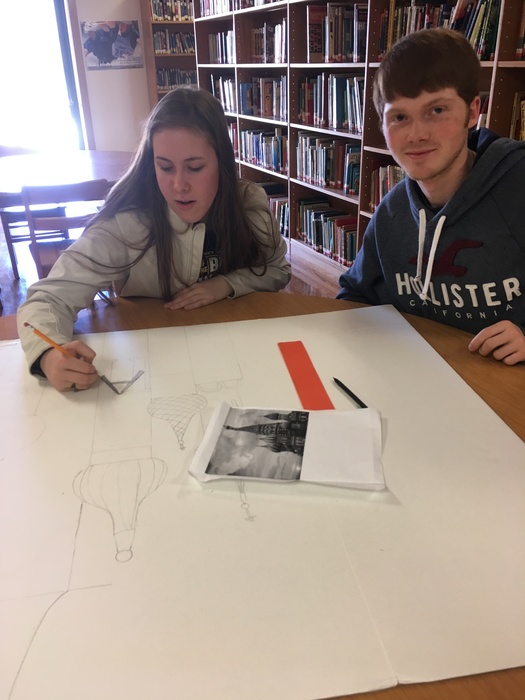 There will be no track practice today Wednesday March 6th.

March is National Youth Art Month!! So, in celebration, I am going to be posting this years student art work! Today, we celebrate Senior, Makenzie Lester! This is a self portrait painted in the style of artist, Chuck Close.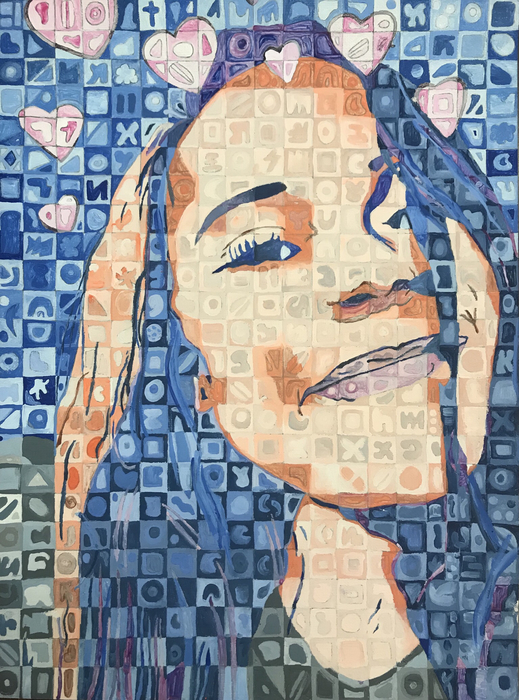 FCCLA and MSFFCLA are hosting a Bingo and Chili Night on Friday, March 8, at 6:00 in the school cafeteria. Admission is $7.00, which will include chili, drink, and dessert, plus three Bingo cards or $20 for a family of three or more. Extra cards are 50 cents each. There will be 10-15 games, with prizes in each game and a grand prize for Blackout Bingo. Free babysitting will be offered.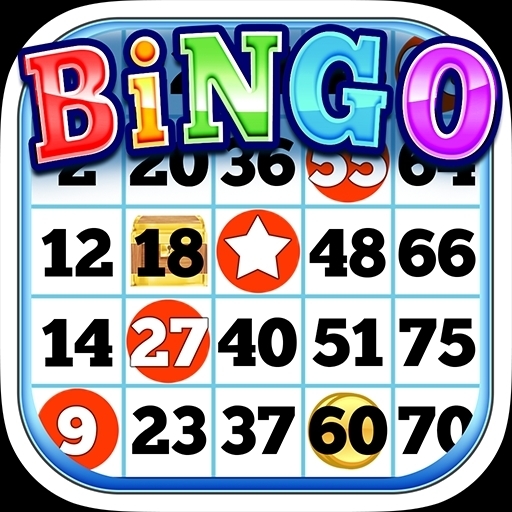 Students in Food and Nutrition had their first in a series of dinner parties this past week. It was a cowboy-themed dinner, featuring pork chops, fried potatoes, and calico beans. The food was yummy, we listened to good Western music, the decorations were perfect, and the company was delightful!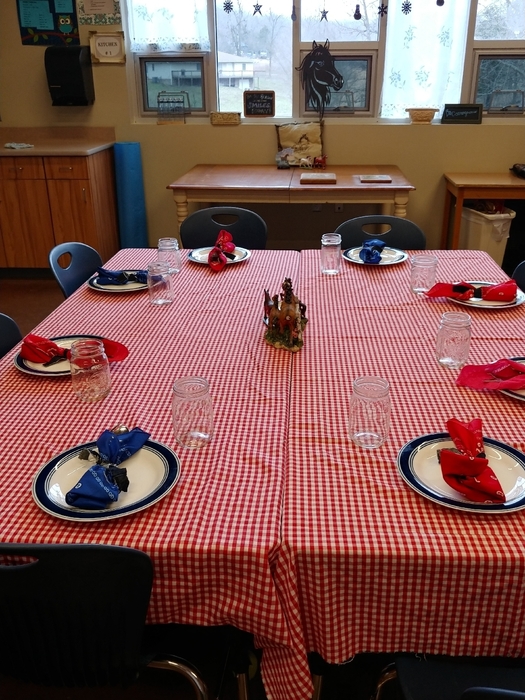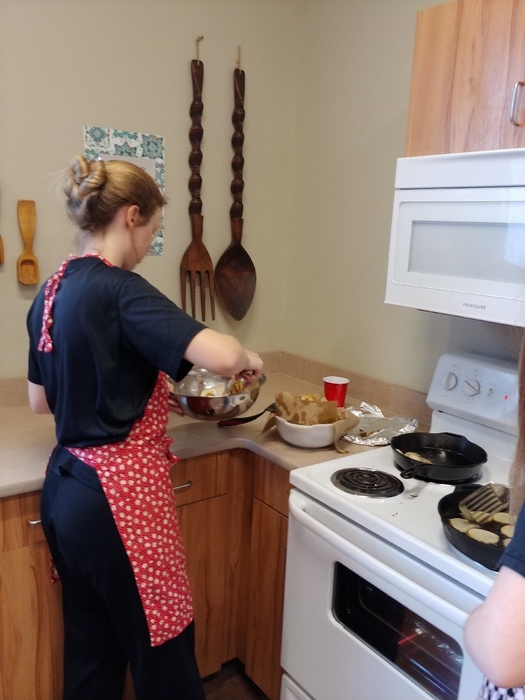 Today is the first meeting of the Sheriff's Academy and Girls' Self-Defense! Thank you Deputy Winston Collins for providing this for our students!

Good luck to the High School Quiz Bowl team tomorrow in the White River Conference tournament!

Updated March Calendar is available on the Bakersfield App!

Lion Nation News March 4-8 Sign up for FCA lock in on the 29th with Coach Sewell/Mrs. Burns Prom date request forms due back by March 15! Get one from your class sponsor if you have an out of school date. Monday: Sherriff's explorer program 1-3 Self defense for ladies-3:15-4:30 Tuesday: pee wee basketball vs. Norwood 5:00 Conference scholar bowl at BHS 9-2 Thursday: pee wee basketball at Norwood in both gyms-5:00 Friday: Hat day for Williams family FCCLA bingo night in cafeteria Pee wee basketball at Couch TBA Last day of quarter!

Rockin' the night away! These kids rocked for 8 hours to raise money for the Rob Laxton Scholarship. Thanks to everyone who participated and donated!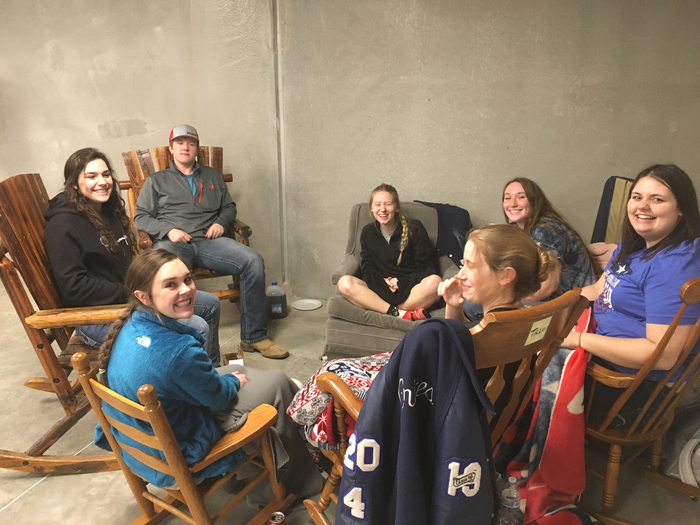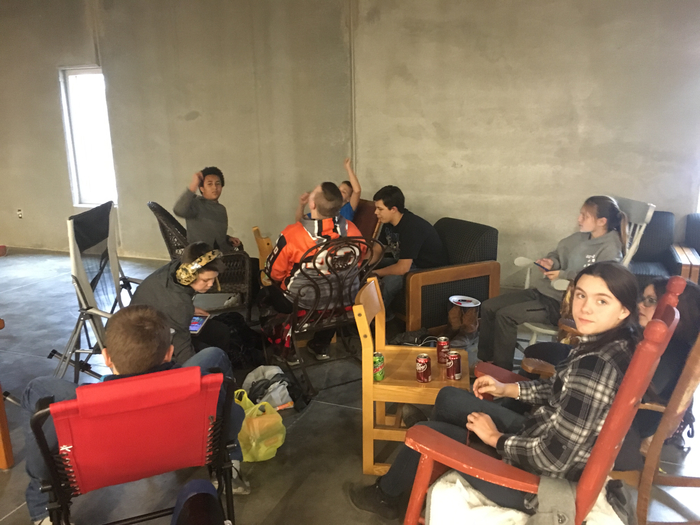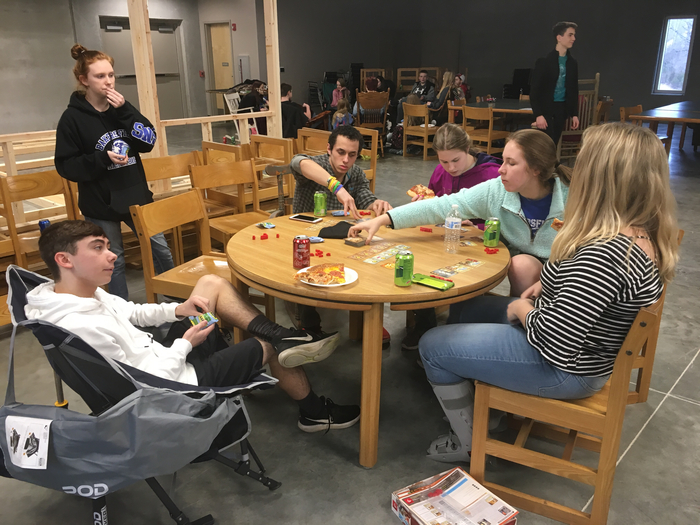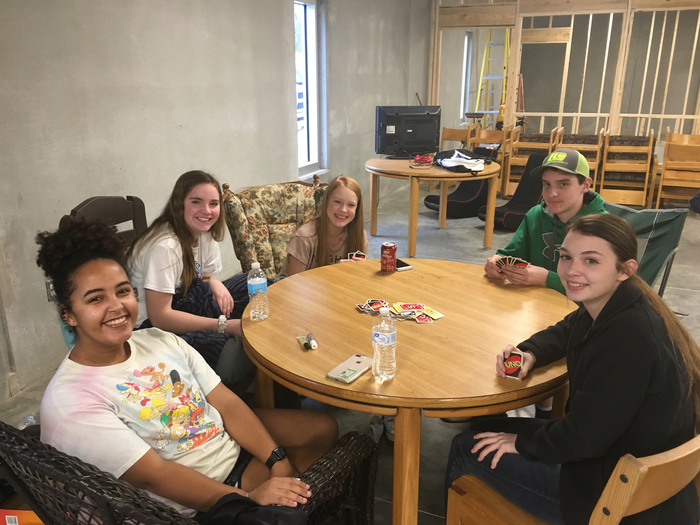 You still have time! If you are interested in getting your mammogram, BRMC will be here at the school next Friday, March 8. Feel free to call Erin at 417-284-7333 to schedule an appointment.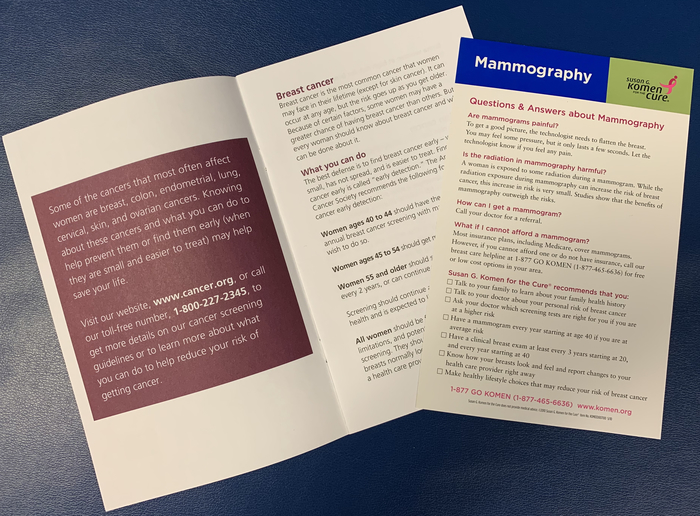 You still have time! If you are interested in getting your mammogram, BRMC will be here at the school next Friday, March 8. Feel free to call Erin at 417-284-7333 to schedule an appointment.

Rock-A-Thon tonight from after school until midnight!