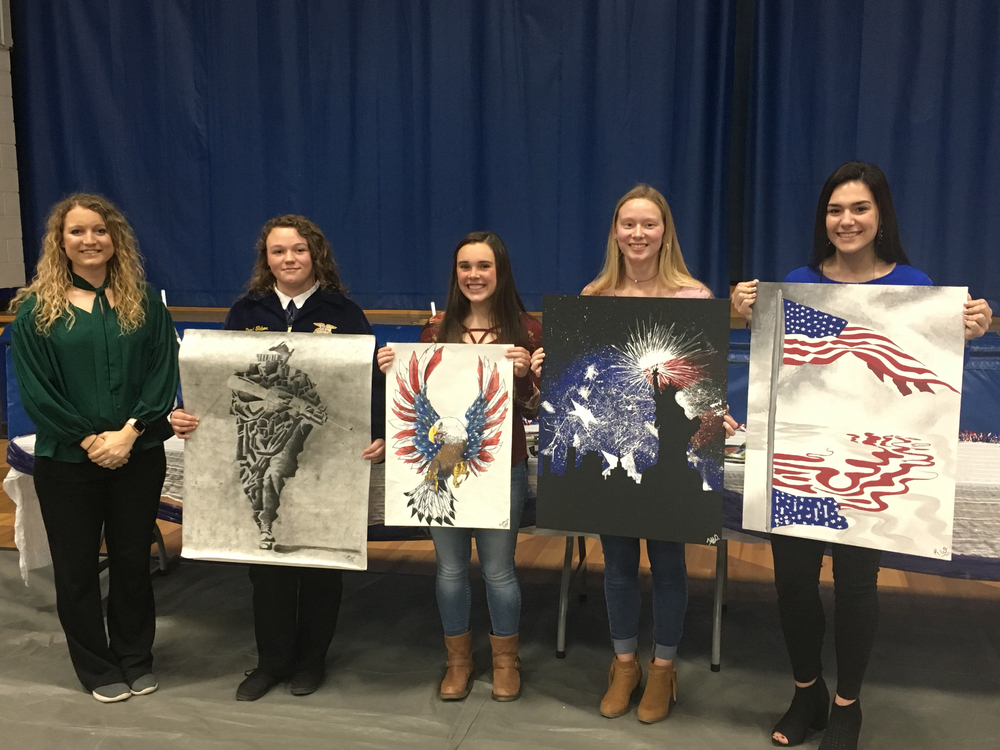 Veterans Day!
Amy Scott
Tuesday, November 13, 2018
Our Veterans Day program turned out great! Our guest speaker was Al Platt. Mr. Plapp, HM3 Corpsman Petty Officer 3rd Class, served in Vietnam with the 1st Marine Air Division as a Navy Corpsman from 1968-1969. He currently works with Warriors Journey Home leading Vietnam veterans on a soul healing journey back to Vietnam.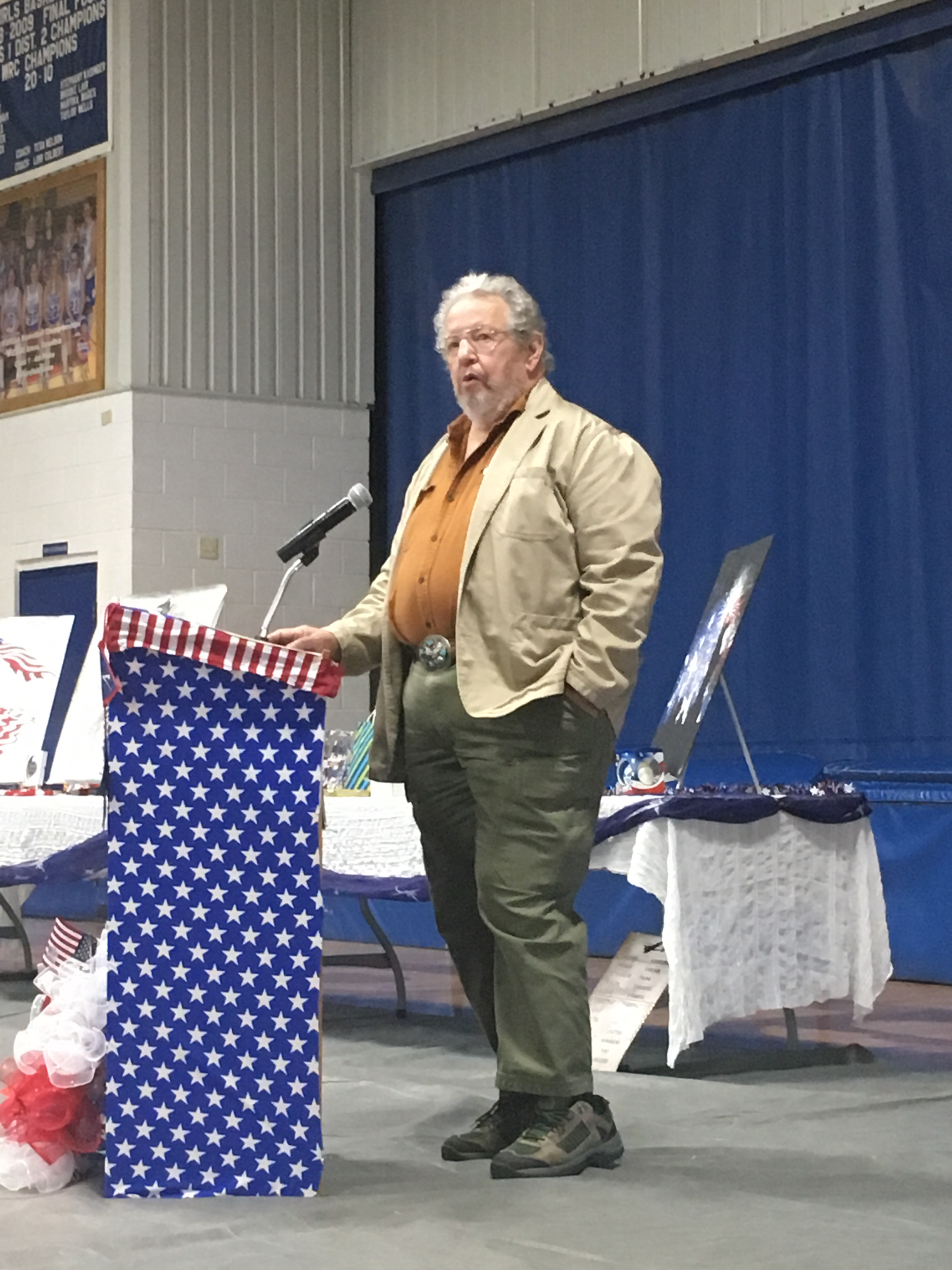 We also complied a list of questions that our elementary students wanted to ask veterans. We passed the questions out to local veterans and they came forward with their responses. Questions ranged from boot camp experience and homesickness, to jobs and equipment they've been trained on.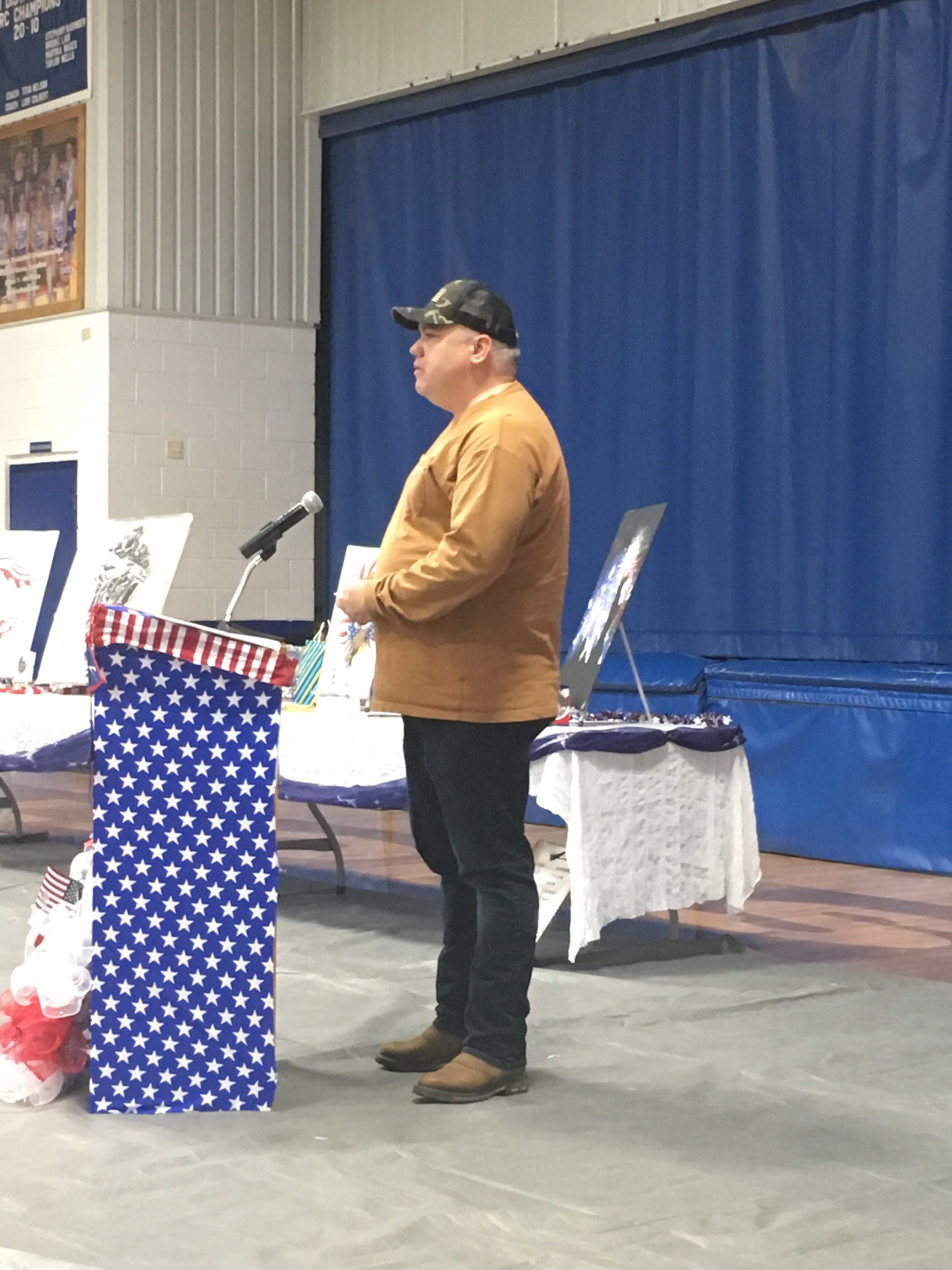 Jeff Scott
Patrick Neal
Vince Drexelius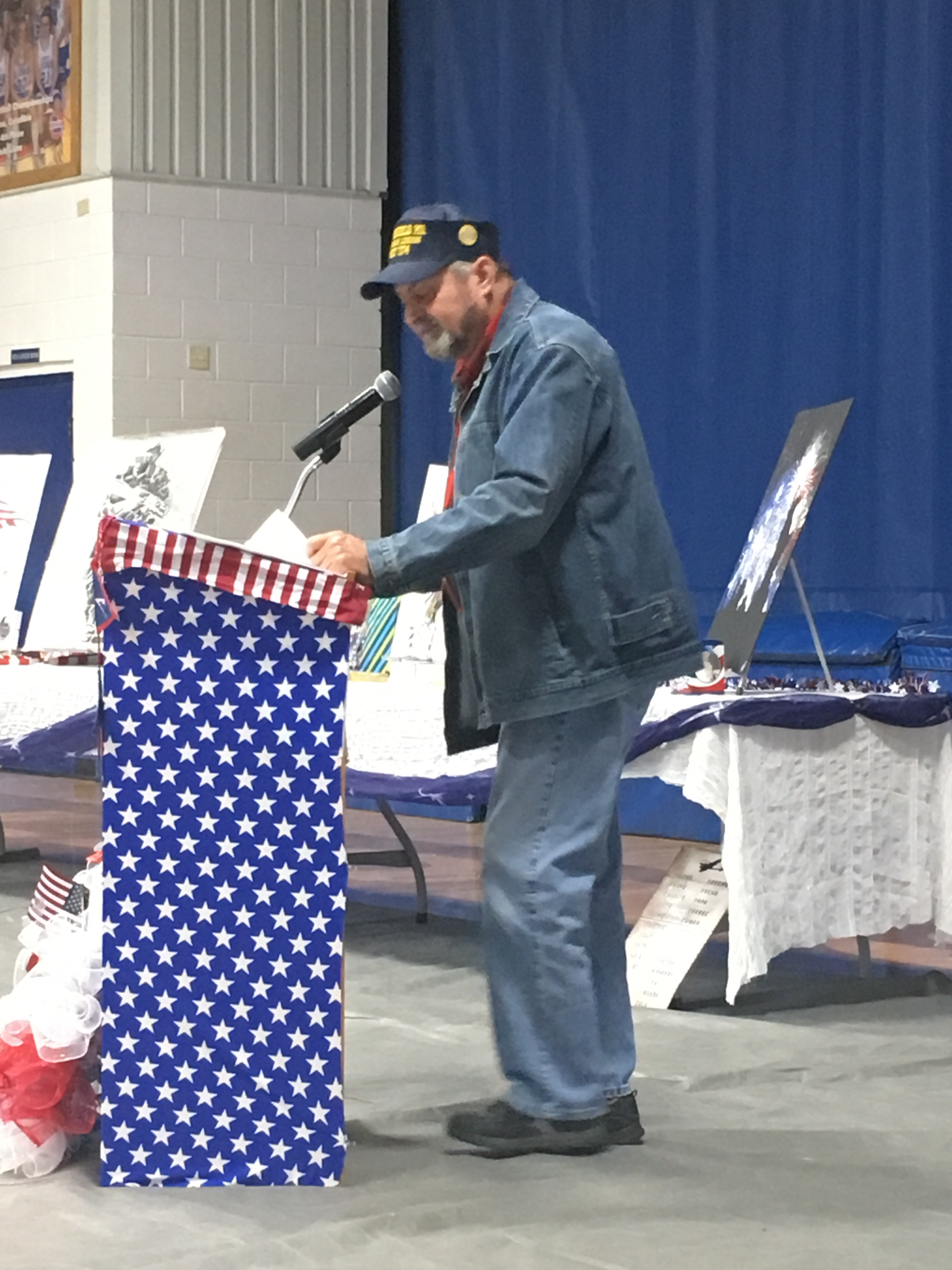 Darrel Mohesky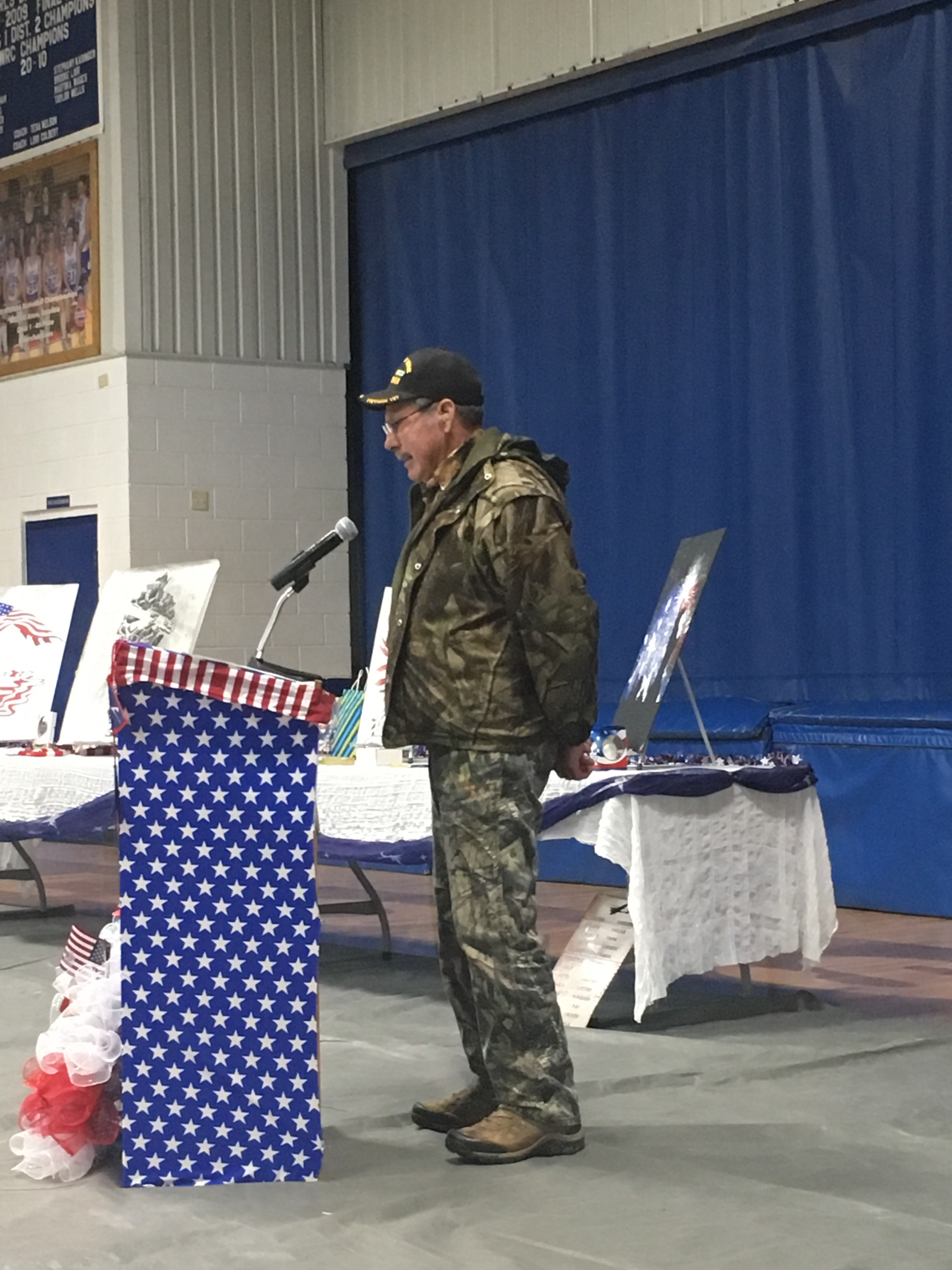 Roger Eagleman
This year, Mrs. Sanders' art students outdid themselves when showing their creativity for the Veterans Day art contest.
1st place-Demi Tabor (Soldier)
2nd place-Makenzie Lester (Eagle)
2nd place-Tiffany Daugherty (Statue of Liberty)
3rd place-Kasandra Watlington (Reflecting Flag)
Thanks to all who helped make our program a success. A big thank you to all our veterans for everything they've done and sacrificed!